Volleyball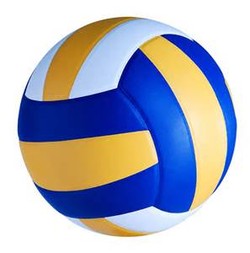 Jr B Boys Volleyball Team
Coach: Merv Leidl
Players: Lenny B, Drake C, Darius G, Kevin J, Kayden L, Aaron S, Jacob S, Caleb F, Easton M
Our season started off during the third week of school when we hosted College Heights. Over the next six weeks we played Clive and Ponoka Christian and hosted Terrace Ridge and Lacombe Christian to end the season off. We went to Ponoka Christian for their tournament and finished second to Ponoka Christian. At the final WC wrap up tournament, the boys played hard and we ended up beating Terrace Ridge to win the Consolation side of the tournament.
Jr A Girls Volleyball Team
 Coaches: Jannah Bertin & Korey Von Kuster
Players: Sydney C, Trinity D, Kesaly V, Brookly L, Jade C, Dakota G, Kaitlin G, Payton V, Bethany B, Nadja B, Jensen B
Practices: Monday & Wednesday 3:30-5:00 pm elementary gym
Jr B Girls Volleyball Team
Coach: Haley Kirsch
Players: Ava B, Madison M, Caprice S, Jolie M, Alana O, Keeya S, Jocelyn S, Brynn V, Kyra K, Sage R, Capri W, Saydee Z 
Practices: 
Sr Boys Volleyball Team
Coaches: Stephen Lush & Jody-Lynn Dojahn
Players: Andrew W, Jason C, Landon W, Cole D, Easton M, Chace L, Levi M
Practices: Tuesday & Thursday 3:30 pm-5:00 pm in high school gym
Nov 16th & 17th Zones Tournament @ CACHS
Nov 22nd-24th Provincial Championship @ Bashaw
The Bentley Senior boys had a good season this year.  The team finished second in their home tournament and finished fourth in league play and fourth overall. The team had a mix of players with five grade twelves, one grade eleven and two grade tens.  The team qualified for zones at CACHS. This team was a lot of fun to coach and at times could play with any team in the league. Thank you for your commitment all year, and best of luck to the grade twelve boys in your future endeavors. Coach Lush
Sr Girls Volleyball Team
Coach: Sheri Kimmel
Players: Sage B, Darby H, Ayden P, J'lyn B, Stephanie P, Caitlyn C, Serena C, Chloe D, Zoe L, Keely P, Kelsey V
The Senior Girls volleyball team had a excellent season. The whole team worked hard through each practice and game. We had some strong wins and some hard losses. Each player made their mark in some way, through serving, setting, hitting, blocking or digs. We played in three tournaments: our home tournament in September, the Eckville tournament in October and finally, the Caroline tournament in November. The highlight of the season was winning against Eckville in the tie-breaking challenge to move into playoffs. The girls played their hearts out. Unfortunately,we went out during the next round in quarter finals, losing to Delburne and were unable to make it into Zones. We had a fun year and the girls learned a lot about the sport and themselves. 

Thank you to all the girls who played. All the best to the Grade 12's who will be moving on and to the rest of you, I am looking forward to next year! Coach Kimmel