Volleyball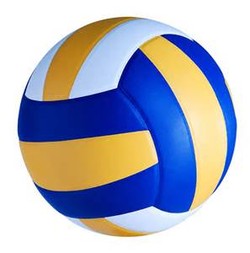 Jr A Girls Volleyball Team
 Coaches: Jannah Bertin & Korey Von Kuster
Players: Bethany, Jensen, Kyra, Jolie, Madison, Alana, Presley, Sage, Keeya, Caprice, Payton, Brynn, Capri
Practices: Tuesday & Wednesday 3:30-5:00 pm in elementary gym
Game Schedule: all games start at 4 pm

Jr B Girls Volleyball Team
Coach: Mr. Kimmel & Miss Howe
Players: Jadeyn, Madden, Dani, Abbi, Finn, Piper, Saydee, Arianna
Practices: Monday's from 3:30-5:00 pm in elementary gym
The Jr. B team had a great season with a lot of growth and learning. This year the girls worked to grow as a team and learn new skills. The team had several rookie Grade 6 members that did a great job for their first season of volleyball! The girls ended the season with a great tournament in Lacombe at the WCJHAA tournament. 
Sr Boys Volleyball Team
Coach: Shayla Merriam 
Players: Levi, Reid, Tyson, Joel, Caleb, Chace, Bret, Tyson, Luke, Lucas, Donny
Practices: Tuesday's 3:30-5:00 pm & Thursday's from 12:00-12:45 pm
"The Bentley Sr. Boys Volleyball Team started the season strong, defeating Koinonia and Alix. This impressive start earned the team a spot in the playoffs. Despite a hard fought playoff battle, the game did not end in our favor. By the end of the season all of the boys showed significant improvement in their skills and their knowledge of the game. We look forward to continuing with this positive momentum next year!"
Sr Girls Volleyball Team
Coach: Sheri Kimmel
Players: Emma, Kesaly, Dakota, Trinity, Sage, Darby, Ayden, J'lyn, Stephanie, Emma, Hannah
Practices: Tues & Thurs mornings 6:30 am - 8:00 am
The Sr Girls Volleyball team started the season off with our own home tournament where they placed fifth. Following this, we had a slow start to league play but eventually won a few key games leading to a tie with Eckville and Caroline to enter playoffs. The girls played hard, winning the game in 2 sets against Eckville 26-24 and 30-28. We immediately played Caroline where we took the win in the third set, 15-13. It was some of the best volleyball the team had played. We made it into the playoffs where we sadly lost in the quarter finals to PAA. Not only did we have a fun season but the girls grew in their skill level and showed amazing work ethic and determination. Can't wait for next season!