Supply Lists 2019-2020
Dear Parents/Guardians:
Your teachers at Bentley School are excited to offer the opportunity to purchase your school supplies through School Start for the 2019/2020 school year.  We expect the process to save you both time and money. 
There are a few simple steps to ensure your child will receive standardized brand name products (specified by each teacher).
Your school is eligible to receive $5/kit back!
A link to your specific grade level supply list is below.
This order form has a Starter Package (base package) as well as Additional Items Required. The additional items are mandatory by each teacher; they include items such as pencil cases, sharpeners, and calculators.  These products do not need to be purchased on a year to year basis if you already have them.
There are two ways to place your order:
a)  You can place your order online at schoolstart.ca. Visa & MasterCard are accepted. 
Place your order online in May or June and you will automatically be
entered for a chance to win a $1000 cash draw!
When using e-commerce sites, please ensure your browser is
Internet Explorer 10.0 or later, Firefox or Chrome
b)  You can also fill out the manual order form, and return to your school with payment. Please make cheques payable to: School Start. Order Form Deadline: is June 21, 2019.
Late orders will be accepted online until October 1, 2019 (a $5 late fee will be applied after August 1, 2019).
There are 2 delivery options:
Option #1: Deliver kit directly to your home (online order only).  Here are the benefits for choosing Home Delivery:
You can pre-label your child's supplies
You can add supplies to your order for your child in another school
Option #2: The supplies will be packaged and delivered directly to the school in August before your child arrives, labeled with his/her name on the School Start Package.
If you have any questions, please contact School Start:
Ph: 1-800-580-1868   Fax: 1-800-580-1890
Supply Lists
School Fees 2019-2020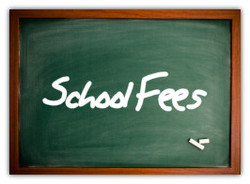 Fees due September 30th, 2019
Pay your school fees online:
Step 1: https://bentley.wolfcreek.ab.ca
Step 2: Click on PowerSchool & Online Payment
Step 3: Sign in using your PowerSchool username & password.
(New parents need to contact the school for their access codes prior to creating an account)
We accept cash, cheques, online and debit machine located at the high school office.
Cheques payable to Wolf Creek Public Schools
Base Fees:
Kindergarten: $120 (includes $50 school fee, $50 swimming fee, $20 technology fee )
Gr 1-5: $70 (includes $50 swimming fee, $20 technology fee)
Gr 6-8: $120 (includes $60 jr high options, $30 yearbook, $20 technology fee, $10 leadership fee)
Gr 9: $120 (includes $60 jr high options, $30 yearbook, $20 technology fee, $10 leadership)
Gr. 10-11: $60 (includes $30 yearbook, $20 technology fee, $10 leadership fee)
    Don't forget to add optional fees if applicable
Gr 12: $210 (includes $150 grad fee, $30 yearbook, $20 technology, $10 leadership)
   Don't forget to add optional fees if applicable
Optional Fees:
(these fees need to be added to base fee if your child is taking one of these courses)
Gr 1-12:
Hockey Academy: TBD
Golf Academy: TBD
Ski Club: TBD
Gr 10-12
Sports Performance: $20
PE 10-3/20-3/30-3: $30     
PE: 10-5/20-5/30-5: $40
Option Fee: $30  per semester (Foods, Woods, Visual Arts, Guitar, etc)