Mini Handball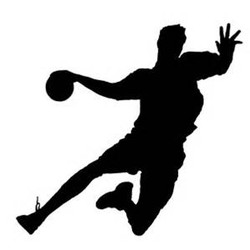 Mini Handball Provincial Tournament
Teacher Supervisor: Merv Leidl
Coaches: Geran C & Levi M
Congratulations to both mini handball teams for their efforts at the provincial tournament. Gr 3/4 team placed 8th out of 16 teams and the gr. 5/6 team placed 7th out of 27 teams.
Mini Handball Spring Tournament
Supervisor: Lane Moore & Kathleen Moore
Coaches: Levi M & Dakota G
Gr 4/5 Team: Keegan A, Jayger C, Hayley D, Hailey H, Merrick M, Carson R, Ethan M, Jeanna K, Jayden G, Macey M, Jevin M
Gr 6/7 Team: Kyler B, Brynn V, Cody W, Tucker W, Saydee Z, Kyra K, Cooper M, Jordie R, Tucker V
Congratulations to our 6/7 team for winning the gold and our 4/5 team for winning bronze. Great job teams!