Off-Campus
Off-Campus Education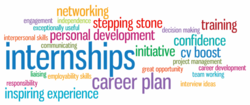 Bentley School offers different off-campus options for high school students - work experience, green certificate, rig internship and dual credit partnership with Red Deer College. For more information, please contact the school (403-748-3770) and speak with Mr. Lush.
Energy Education - Rig Internship
Orientation on a service rig is a five credit course that was developed in conjunction with the Canadian Association of Oilwell Contractors. The online course content engages students in learning about the oil and gas industry, operation of a service rig and duties of a floor hand. After completing Energy Education 35 and other pre-requisite safety courses, students are eligible to spend five days completing the Service Rig Safety and Floor Hand Experience Special Project at the Trades Exposure Centre in Bonnyville, Alberta. The five days of training includes H2S Alive, Fall Protection Certification and three days training on the rig with experienced instructors.
SWAC - School Within A College
This is an opportunity for grade twelve students to attend Red Deer College in the welding or automotive service technician program. Students will receive sixteen high school credits upon completion of this program. These technical training classes will run approximately six hours a day and students must provide their own daily transportation. Upon completion of this course student will be prepared to challenge their first-period apprenticeship exam.
This joint partnership between Red Deer College and Wolf Creek Public School allows great trades training access for our students, supports high school completion and helps students transition into a career path after high school.  The student must have met graduation requirements by the beginning of second semester to be eligible to participate full time in this program.
Work Experience

High School students are capable of earning up to fifteen high school credits. Any high school students interested in work experience must have the pre-requisite course Workplace Safety Systems (HCS3000) completed prior to starting their work experience. Work experience can include part-time employment, summer employment or volunteerism. A contract must be signed by employer, parent, student and school administration prior to work experience commencing. Students will submit monthly hour log sheets to the work experience coordinator.