Back to all posts
Posted on
Hockey Academy Update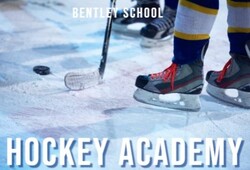 Due to the cold weather and uncertainty around school closures this week, we have made the decision to delay the start of hockey academy to the week of February 22.  We will coordinate alternate dates to make up the missed ice times which will be communicated at a later date.

We are excited to get started and thrilled to have roughly 80 students signed up to participate.  We do understand that new information around team sports has recently been announced, which may have changed a family's decision to participate.  If your family would like to opt out due these changes please feel free to contact the school and we can make the necessary changes/refunds.

We want to thank Bentley Minor Hockey for their support of our program the past many years, especially this year.  Our program was developed to support and work closely together for the benefit of all students/players in the Bentley area.