Back to all posts
Posted on
School Supplies 2021-2022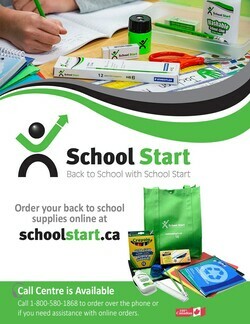 Your teachers at Bentley School are excited to offer the option to purchase quality standardized school supplies through School Start for the 2021/2022 school year. We expect this process will save you both time and money. 

WHAT THE ORDER LOOKS LIKE:
Starter – consumable items
Additional – still required, but you may have already

3 WAYS TO ORDER:

1. ONLINE: You can place your order online at www.schoolstart.ca. Our site is best compatible with Firefox or Chrome.

2. PHONE: You can call our customer service centre at 1-800-580-1868 to place your order over the phone.

3. MANUAL ORDER FORM: You can print and fill out the order form and return to our office via email to: info@schoolstart.ca.
OUR CALL CENTRE IS AVAILABLE if you have any issues ordering online: 1-800-580-1868